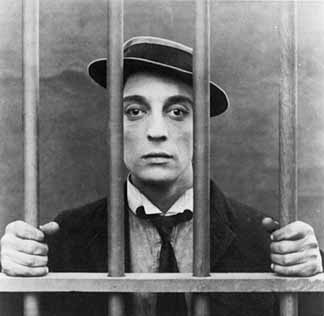 By Chaplain Mike
Every time I think I see a ray of hope in the evangelical church, I come across some pablum that reminds me how many asylums across the land have been taken over by the inmates.
Take this recent example of pastoral "insight" from Perry Noble, published in the Christian Post. Please.
The wise Pastor Noble informs us that there are arguments against the kinds of ministry being promoted today that "sound spiritual but are actually stupid." Three examples of criticism he says he has heard are:
"The Church Is Not A Business But Rather A Hospital For Sinners
"Too Many Churches Are Just Chasing Cool and Relevant
"Too Many Pastors Today Are Obsessed With Dressing Cool And Shopping At Buckle
Noble trots out a few adolescent-style "answers" to these criticisms:
On #1: "Hospitals are businesses too, and the church should be the "best ran business" (sic) of all!
On #2: "So, what should we be chasing — "uncool, boring, predictable and meaningless? Quote: "Somehow I believe that the church is supposed to be reaching kids WAY better than Disney — they have a mouse — we have the MESSIAH who gave His life and rose from the dead. Our message is SO much greater and should be told in the most effective way possible."
On #3: ""Honestly, I was not aware that surrendering to ministry meant that I also had to surrender to the pleated/cuffed khaki, sweater vest, comb over club!"
This is what passes for ecclesiology and pastoral theology these days?
I hereby sentence Perry Noble to solitary confinement until he memorizes everything Eugene Peterson has ever written about pastoral ministry.
Sigh…