Hello friends, and welcome to the weekend. Ready for some Saturday Brunch Year-end Extravaganza?
Well, too bad. The title lies. This really isn't an extravaganza. I don't know how to do extravaganzas. Heck, I had to look up how to spell extravaganza. I'm Norwegian, man! To us, toast is extravagant.
But Chaplain Mike suggested the title, and I have learned it is never a good idea to disobey someone who takes Luther so seriously; the last time I did I found my door marked with 95 feces.
So, here we go; Let's take a look back at 2017. It may not be an extravaganza, but it will hopefully be an above-average-vaganza.
Let's start with the fact that 2017 was the weirdest year that I can remember. It was like an over-eager waiter at aBrazilian Steak house, who keeps serving you more weirdness before you've had a chance to chew on the previous weirdness. . A bizarre event would occur, and it would be all over the news, but before we could wrap our minds around it, another bizarre event would occur, then another and another. How are we supposed to remember the weirdness???
Did Evangelicals really help elect a foul-mouthed, thrice-married Casino owner, even after he bragged about sexually assaulting women?
Were there really thousands of people marching around Washington wearing vagina hats?
Did we really almost start a new civil war about whether football players should have to stand for the national anthem?
Did the sitting Secretary of State really call the sitting President of the United Sate a "moron?
Did Warren Beatty and Faye Dunaway really announce the wrong winner for the most important Oscar?
Did the sitting president of the United States actually tweet out a video clip in which he body-slams a wrestler with a CNN logo superimposed over the wrestler's head?
And who can forget Covfefe? The golden shower dossier? Alternative facts? Scaramucci? Antifa battling the Alt-right for violent-totalitarian bragging rights? Fidget spinners?
Yeah, what a year. Let's at least start off with some satire.
Top Headlines of the Year from the Babylon Bee:
What are the top challenges today's church faces as we move into 2018? Here is the (condensed) take of the Gospel Coalition leadership on that question:
The challenges facing the church and the world today are many and multifaceted, but which of them represent, from the perspective of The Gospel Coalition's leadership, the most troubling threats to the church's health and the most significant obstacles to the gospel's advancement? Here are five:

1. Sin

"The most significant obstacles are the ones we've always faced," said Kevin DeYoung, of the issue (sin) behind every issue. "The world is worldly. Sinners and sinful. And the heart is deceitful. Which is to say, God is not surprised by what we face, and the gospel is not impotent to make all the difference."

2. Division in the Church

Following the larger culture's media-intensified polarization along every imaginable line—from guns to marriage to kneeling NFL players—the Christian church is replete with internal division at the close of 2017. "It can feel as if we are more divided than we have been in a long time—divided by race, by politics, and by our approach to a changing culture," DeYoung said.

3. 'Evangelical' Identity Crisis

What does "evangelical" actually mean in 2017? Is it a political voting bloc or a theological coalition? Tim Keller wrote recently in the New Yorker about this debate, observing, "In many parts of the country, Evangelicalism serves as the civil or folk religion accepted by default as part of one's social and political identity. So, in many cases, it means that the political is more defining than theological beliefs, which has not been the case historically."

4. Poorly Formed Christians

Behind the evangelical identity crisis is a crisis of formation. Largely cut off from history, biblically illiterate, and catechized more by cable news than by the creeds, today's evangelical Christians are naturally being shaped more by the ideological zeitgeist than by theological orthodoxy.

5. Extremes of Pietism and Partisanship

Keller sees two tendencies among evangelicals that pull in different unhealthy directions. One is pietism, which is a "completely inward" Christianity oriented toward "Jesus just wants you to be happy" prosperity.

"Pietism says my Christianity is fully inward and has nothing to do with the way I live in the world," Keller said. It tends to retreat into the self and make no difference in the world. But the other extreme, partisanship, errs by politicizing Christianity according to rigid partisan categories that demand "package" deal alignment: you cannot be a true Christian conservative or progressive unless you tow the party line on every issue. This partisanship tends to shoehorn Scripture and Christian practice into one or the other political boxes.

"It's not easy, because if you resist the partisanship, you look pietistic, as if you think Christianity has nothing to do with the world and is completely other-worldly," Keller said. "But if you resist pietism, then you look like you're basically trying to be a culture warrior, to impose your values on people."
Legit question: what would you label as the top five challenges facing the church?
Here is 2017 as seen by our cartoonists: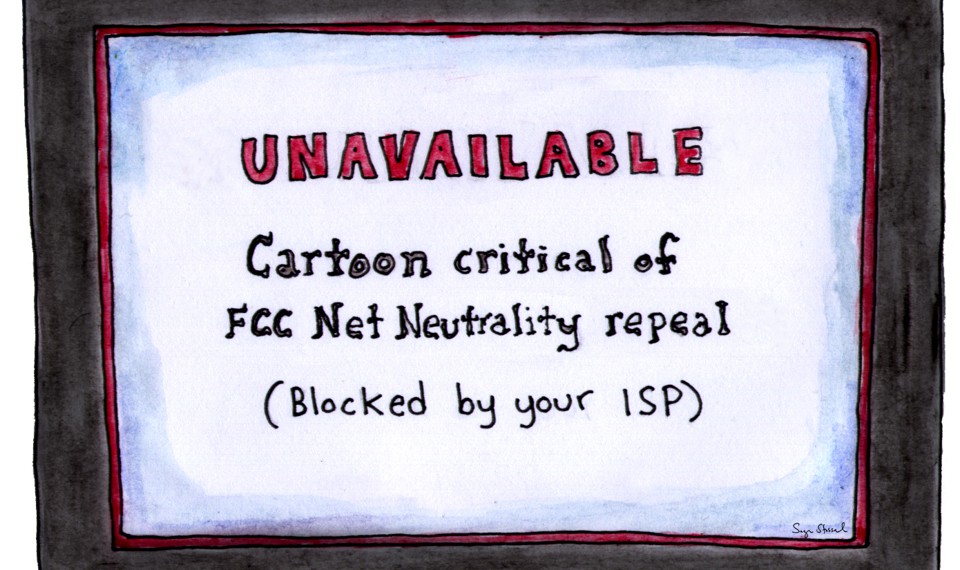 In spite of all the weirdness there was a LOT of good news in 2017, which mainly continued the good news of the last 10 years:
As far as the economy is concerned, just about everything has continued to get better in 2017 at just about the same rate things have gotten better since the Great Recession ended in 2009. Job growth has continued at a slightly slower pace, gross domestic product growth and Wall Street profits at a slightly faster pace, wage growth at approximately the same pace. The trade deficit that Trump has vowed to erase has grown, too, but that's also a sign of prosperity: It's growing because Americans have more money to spend on imports.
And it's not just the economy:
Scientists have found a way to successfully rebreed sections of the Great Barrier Reef.
The snow leopard has been taken off the endangered species list.
The teen pregnancy rate is at an all-time low.
Abortion rates also continue to decline, and are now lower than when Roe V. Wade was decided.
Crime has decreased by 2.7% this year. Today's violent crime rate is less than half it was in 1991.
The number of people facing hunger in the U.S. declined last year to the lowest since 2007 as unemployment fell and some states strengthened child-nutrition programs.
Child labor rates have declined over 40 percent since the year 2,000.

Honey bee populations have increased in 2017
So this raises the obvious question: Why on earth are Americans so pessimistic and negative about the world we live in?
The National Geographic just released its collection of the top nature photographs of 2017. Here are some of my favorites. You can see more, and get the story on them all, here.
Well, that's it for this week. Enjoy your weekend.