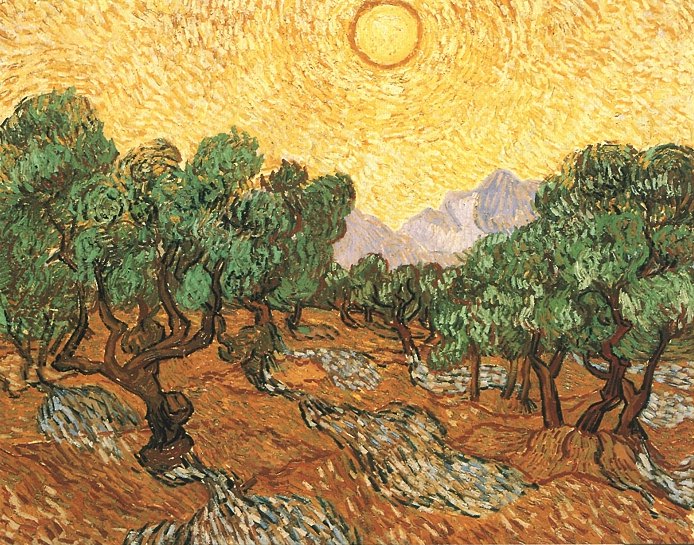 By Chaplain Mike
We aren't yet to the "dog days" of summer.
But I'm dry already.
Am I alone in finding certain seasons of the year more challenging with regard to staying spiritually vibrant?
Life has a rhythm, and I seem to do best when that rhythm is steady. But summertime often lacks a defined drumbeat by which to march. I know that is why many people love the season, and in some ways I do too. However, I find it challenging to stay in shape, to keep focused, to maintain energy, to stick to a plan.
Oh yeah, the job goes on like always, and in some ways it feels even more relentless and demanding. That's discouraging, because when school lets out and the sun gets hot, the beat ought to change, I think. Something more like reggae, or Brazilian. A little more freedom to the routine, a bit more space the schedule to find some shade.
It's the lazy, hazy, crazy days of summer, right?
What I find instead, is that summer is all light and heat.
Some struggle with "dark nights" of the soul. It's the intense brightness of the sun that drains my vitality. I identify more with the deer panting for streams of water than with one who feels abandoned in the night watches. For me, the cool night is refuge, relief. A sky full of stars expands and refreshes my spirit. A quiet late evening after everyone else has gone to bed, and I can almost feel the aquifers beginning to be replenished.
But soon enough the heavy, hazy air of morning returns. The sun blinds me as I round the bend and turn east on the highway, revealing greasy streaks across my windshield, splattered bugs and bird waste. It's as though a wall of yellowish-white floodlights has caught me on stage, and I've forgotten my lines. Everyone's mood on the commute seems foul. All through the damned heat of this day we'll be perspiring and cursing under our breaths. Is it we, the cogs in this incessant machinery, that produce this infernal heat?
Why can't we be descending stairs to the dock, where a kinder light reflects off cooling waters? Why can't we be awakening beneath blue-green pines, dew thick on shaded mountain grass, inviting us to sit and drink our coffee?
It's harder to pray when there is no breeze.
There are days when food tastes like the same old manna.
I keep saying I'm going to start walking in the morning or after work. I just keep picturing trudging through the wilderness. Haven't started walking yet.
Yes, that was me you heard grumble. I get why the Israelites were so prone.
I know it's the heart of baseball season and I should be enjoying that, but remember, I'm a Cubs fan. (no comments necessary)
Air conditioning helps, but ultimately feels artificial. One has to go out sometime. My world is divided into separate and equally undesirable compartments: inside sterility and the steambath outside.
My vitality was drained away as with the fever heat of summer. (Ps 32:4)
We got a big-time spiritual lull goin' on here.
Right now, it's past 1 am, and I'm trying to feel some cool. Forecast says 92Ëš today. I'll be wearing a tie and going in and out of the air conditioning. Frankly, I don't want to go to bed. Before you know it, I'll be rounding that bend and staring into the summer sun.
Jesus, Shepherd. Lead me to some cool, quiet waters.